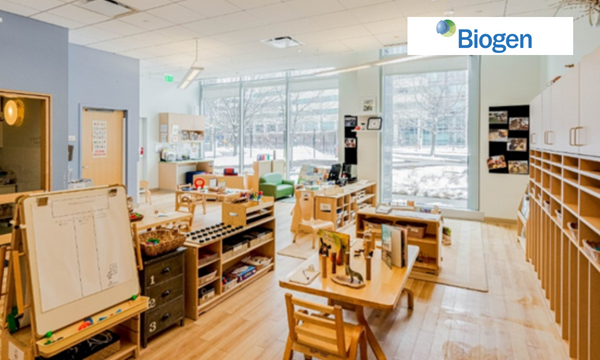 At Biogen, we understand the importance of taking a proactive position on caregiving and offer solutions to support our employees as both a caregiver and someone who may need care. 
Employee Needs in a Competitive Industry
As with most working parents, juggling childcare needs and career responsibilities can be a daily struggle. In the competitive biotech industry, employers always needed and still need to recruit employees by providing a supportive culture that understands and meets the needs of employees where they are in their life…whether it be access to reliable, high-quality childcare or workforce education initiatives.