How employee financial wellbeing can impact physical and mental wellbeing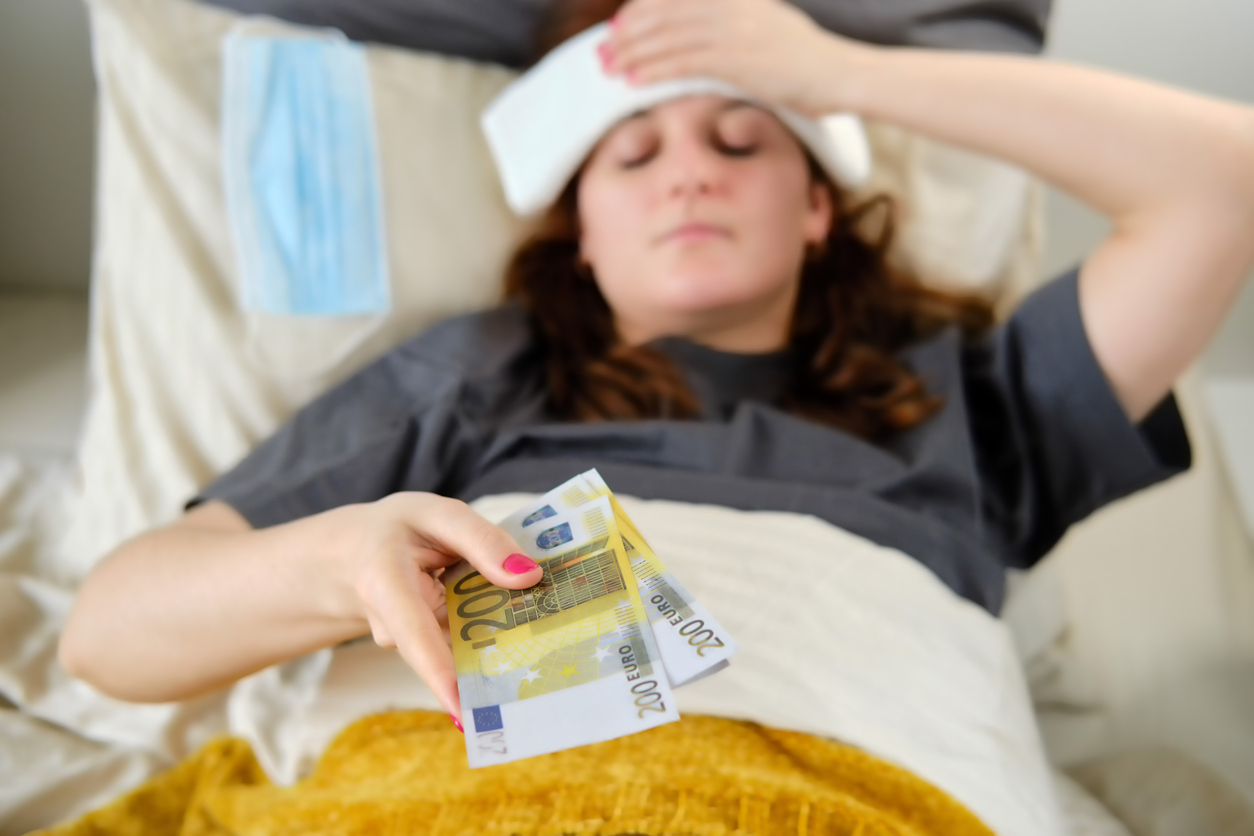 Last January, Sam was one of 190 million Americans that made a New Years' resolution. Her goal? Improve her physical health and get her finances in order. Sam started strong but by summertime, she found that financial issues were keeping her from achieving her goals. Sleepless nights spent anxiously thinking about debt were compounded by stress eating, and Sam avoided visiting the doctor because of the expense. As a result, her overall wellbeing suffered.
Sam's story is just one example of how financial wellbeing can spill over into an employee's physical and mental health. In the workplace today, many HR and benefits professionals are looking to address this link.
The link between financial stress and physical and mental wellbeing can be a vicious spiral: Financial stress adversely impacts mental health. Poor mental health makes managing money and taking care of your body a challenge. These difficulties result in worsening mental health, physical health and money problems, and so on.
Here are a few impacts of the money stress spiral to look out for:
Delayed healthcare
Employees experiencing financial stress often cut corners in areas they shouldn't, like healthcare. Delaying medical care can lead to worse health outcomes and higher costs, both of which lead to more stress for employees and their families. Recent research shows that 1 in 4 Americans are skipping medical care because of the prohibitive cost, so this is an issue that employers should prioritize today.
Poor mental and behavioral health
Debt may cost employees more than just interest. Studies show a clear link between employee financial health and mental health, and their debt may serve as a representation of their psychological state. Employees in debt have higher rates of mental health issues like depression and anxiety than those who are debt-free. In fact, 53% of high debt student loan borrowers have experienced depression because of their debt. To address behavioral health issues stemming from financial challenges, offering judgment-free support at no cost to the employee is key.
Unhealthy Coping Behaviors
Financial stress can cause employees to engage in a range of unhealthy behaviors, from unhealthy eating habits to elevated use of tobacco and alcohol. These activities take a harsh toll on their minds, bodies, and wallets too. The cycle of unhealthy coping behaviors can impact their career and home lives, especially in remote work environments.
Poor physical health
Ongoing stress about money causes migraines, heart disease, diabetes, sleep problems, and more. Left untreated, these conditions can lead to life-threatening illnesses, which can plunge you even further into debt. Think these health outcomes are only in occasional cases? According to WebMD, Forty-three percent of all adults have reported health problems caused by or linked to stress. Those are impacts your workforce can't afford to ignore.
Suicidal Actions
Content warning: This section discusses suicidal ideation and suicide attempts.
Studies point to the potential of suicide increasing among financially distressed employees, especially as debt levels become harder to manage. Fielding harassing calls from creditors, having assets frozen or seized, and considering bankruptcy can make an individual feel like there's no financial hope for them. In fact, Americans who have recently experienced severe financial strain may have a 20-fold higher risk of attempting suicide than those who have not encountered hardship. Experts also speculate that due to the pandemic's impact on our economy, suicide attempts may become an even greater worry in the future.
---
Solutions:
The impacts we just covered are alarming. Ready for some good news? Employers are uniquely positioned to help their team manage the mental health and money stress spiral. Never before have we been so connected to our teams through the use of digital benefits, remote communication tools, and a renewed importance on empathy in the workplace.
When you're ready to take action, consider a holistic financial wellbeing benefit to support your hourly workers, executives, and everyone in between. Start with a financial assessment, smash the stigma around talking about money at work, and consider starting employee resource groups (ERGs) for added support. These strategies can help break the cycle of financial stress for your team and promote wellbeing for all.
---
Brin Chartier, Director of Marketing, LearnLux (www.learnlux.org)
Share this post: