Is 2022 The Great Reset in Employee Benefits and Rewards?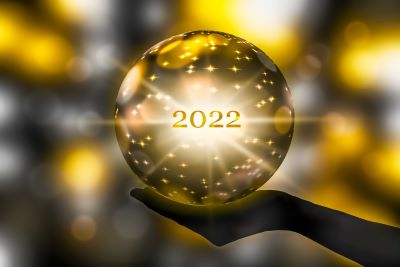 NEEBC's Trusted Sources for your 2022 Outlook
Here we are.  2022.  The symphony of voices I heard throughout my NEEBC inaugural year are etched as chords in my brain.  It was a gift to hear from peers throughout 2021 about their challenges and opportunities.  Leaders in Human Resources, Employee Benefits and Total Rewards from across all industries, as well as consultants, advisors, brokers, attorneys, lobbyists, regulatory experts, pharmaceutical giants, authors, and even the editor of a national publication, graciously shared with me their common travails.  As I reflect on those discussions, some themes emerged:
While Health insurance and its costs remain an across-the-board priority, the workforce may view as an "entitlement" this most basic and costly of employee benefits.  That said, employers will feel the impact of rising premiums, the upward curve for Rx costs, and the very real issues categorized as the social determinants of health (SDoH).
Behavioral Health is no longer "off in a corner."  Its stigma is lessening, the financial resourcing it receives is proportionally growing, many new solutions (and vendors) are emerging, and well-being is becoming synonymous with all other disciplines in health care.
Innovation in rewards is underway.  Flexibility, personalized employee benefits based on analytics and "personas," and rewards focused on attraction and retention are defining this new season. Have the Great Resignation, Labor Shortage, She-demic and other labeled phenomenons forced salary increases to exceed the COLA-like increases experienced in recent years? With "daily pay" now a thing, maybe compensation is stretching beyond "base (plus bonus)?"
HR, and specifically the Employee Benefits and Total Rewards disciplines, have emerged through the pandemic as true drivers of business continuity and organizational stability. The opportunities this presents are reimagined for influencing data-driven C-suite decisions that are able to be executed and measured.
Paid family and medical leave will remain front and center, particularly as additional states adopt policies, and the federal government charts its direction. Same is true for the role of employers in vaccinations.
We celebrate pandemic silver linings, especially around telemedicine, virtual care, remote work options and fewer stigmas on mental illness while other issues – childcare, health equity, labor shortage realities, caregiver burnout, and, gender-role disparity – worsened.


[Reference NEEBC 2021 Blog: Women are Disproportionately Impacted by the Pandemic]
---
We called on NEEBC's partners to share their perspectives.  The following are links to their publications that canvas the landscape before us in 2022.  
---
 We, at NEEBC, read consistent themes among these trusted sources:
Not surprisingly, both behavioral health and workforce well-being will be prioritized by employers.  This includes access to support, integration of medical health and behavioral health (Collaborative Care Model or CoCM) and an emphasis on how to communicate available services. International employers will prioritize "globally consistent guidelines and locally relevant tactics… to align with local laws, governance and customs."  



Rewards will tackle recruiting and retention options well beyond base pay.
Flexible, not finite, work arrangements. Geographic diversity and offering out-of-state tax options

PTO flexibility with cash outs, donation of hours, purchasing more days; de-emphasizing differences between vacation time, sick time and holidays

Paid LOAs for all dependent care

Segmentation and personalization of employee benefits using data

Creative compensation (e.g., daily pay, app-based delivery, etc.)
Virtual healthcare and telemedicine will be mainstreamed and therefore so will the associated health insurance modeling.
Resources will be allocated to addressing all inequities that impact health outcomes and total well-being.  "Checking off" proverbial boxes became unacceptable during the pandemic and won't be tolerated after.  Organizations considered "inclusive" likely will offer rewards tailored to their core values and representative of their workforce.
Caring for employee caregivers will be prioritized.  Employers have new policies to establish/memorialize for the many different work options beyond traditional in-person/in-office/on-campus models.   Leaves become "givens."  Almost anything making it easier for team members to perform their best while also caring for their families will be introduced by "best places to work." Employee on-campus happy hours may become passe compared to employer-sponsored cash supplements for family members who "stay home" to care for dependents.
---
In sum, it is an energizing season to be in our community.  I dare say it is a season we will look back upon as a "Great Reset in Employee Benefits and Rewards."  I celebrate the silver linings described above as trends.  I predict that many more leaders will recognize that a clear path to advancing diversity, equity and inclusion is through thoughtful benefits design and segmentation.  "Innovative benefits" won't remain innovative for long.  We began this conversation in 2021 with NEEBC's most-frequently read blog authored by Alexa Baggio and titled "The Big Rebrand: 3 New Categories of Benefits in a Post-COVID World."  I predict that traditional, mainstream rewards such as base pay, health insurance and retirement will indeed be relegated to workforce entitlements while solutions employees "want" versus need define engagement.  Lastly, I predict that the partnerships among employers and those who supply the data and support needed to satisfy organizational appetites will be inextricably aligned.  2022 is a fascinating, transformative time, and NEEBC will endeavor to continue providing you with the curated content our community deserves.
Connect. Learn. Advance.
Succeed.
---
Robin Antonellis is the Executive Director of NEEBC. She credits and thanks her NEEBC colleague Lisa Raphael as the primary researcher and resource for this blog.
Share this post: