How To Overcome Social Determinants of Health in Musculoskeletal Care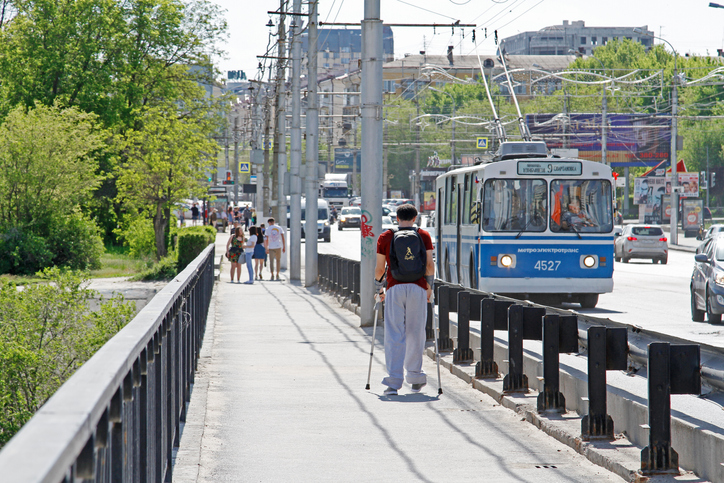 The Institute of Medicine, in the 2001 landmark report Crossing the Quality Chasm, outlined six key aims for healthcare to focus on in the twenty-first century: a prime healthcare experience that is safe, effective, patient-centered, timely, efficient, and equitable. Although many of these goals have been at least partly achieved, one is lagging – health equity.
Healthcare is no more equitable now than it was twenty years ago. The divide between rural and urban communities continues to show itself in average life expectancy. Research shows that 33 states have seen at least one rural hospital close in the last 10 years, and it's estimated that just over 30 million Americans live more than an hour away from trauma care. In urban communities, like Milwaukee, San Francisco, and Los Angeles, physical disability, disease prevalence, and mortality rates are significantly higher in zip codes with lower median household incomes.
This blog explores how virtual physical therapy solutions can address musculoskeletal (MSK) conditions and help close health equity gaps. 
Digital MSK care, social determinants of health, and improving health equity
When it comes to treating musculoskeletal (MSK) conditions, tremendous opportunities exist to improve the way care is delivered and coordinated throughout the healthcare system. Here are four social determinants of health (SDoH) that often affect employees' ability to get access to the treatment needed to resolve their MSK pain:
1. Access to Care & Transportation
As a physical therapy worker in rural Oregon, I have seen the lack of access to care firsthand in rural America. It wasn't uncommon for patients to drive forty-five minutes each way to an appointment. I've also seen patients drive as long as four hours in a day just to get to a physical therapist. The time commitment required to access a thirty-minute physical therapy (PT) session creates significant barriers to care.
Access is also an issue for people for whom transportation is problematic, either because of physical distance or an inability to get rides to appointments. This has an impact on the overall cost of healthcare and correlates with poorer health outcomes. Some efforts have been made to improve access to transportation in both rural and urban communities, but no standard currently exists.
2. Income and Awareness
In-person physical therapy can be challenging for hourly shift workers in retail, manufacturing or distribution jobs. Many need to take unpaid time off of work to drive to appointments and physical therapy often requires visits multiple times a week over several months. In addition, lower-income workers may be less likely to afford the deductibles required to cover the cost of all in-person physical therapy appointments. If they drop out of physical therapy, their MSK conditions may worsen and they may turn to opioids or surgery as a last resort.
Awareness of MSK care options and income levels are also correlated. Lower income individuals report lower awareness that care even exists. Employees living in underserved communities need both awareness about MSK care and access to low-cost care options.
3. Race and ethnicity
According to the National Academy of Medicine, ethnic minorities consistently receive lower-quality healthcare than whites even when insurance status, age, income, and severity of disease are taken into account.
In a survey of orthopedic surgeons regarding disparities in healthcare:
12% of respondents believed that patients receive different healthcare based on race/ethnicity
68% acknowledged evidence of disparities in orthopedics
People who are not proficient in the dominant language of their region also experience difficulty accessing healthcare and exhibit poorer health outcomes. Utilization of professional interpreters can improve health services and outcomes for this population.
4. Health literacy
Health literacy is a social determinant of health that cuts across income, race, and ethnicity. Education plays a critical role in MSK care. For example, most patients do not seek second opinions for surgery in part because many don't know this option exists.
A 2019 study noted that doctors are less likely to inform patients to seek a second opinion if they are elderly or poorly educated. If employees are aware of their treatment options and realize that surgery is not always the most effective course of action for MSK recovery, they can be guided to more appropriate conservative care.
How to overcome social determinants of health in MSK care
While social determinants of health can have a negative impact on MSK care, the good news is that tremendous opportunities exist to improve the way care is delivered and coordinated throughout the healthcare system. Employers can close health equity gaps in MSK care by:
Improving access to care with comprehensive digital technology. Digital clinics and digital technology can close the logistics gap.  
Personalize care with a complete and diverse clinical care team of doctors of physical therapy, health coaches, physicians, and orthopedists.

 Understanding not just an employee's logistical barriers to care, but also their social and familial beliefs about what optimal care looks like is crucial to creating a more equitable healthcare system.

Enhance health literacy through education, real-time data, and expert medical opinion. 
Benefits leaders and health plans must design more equitable and inclusive healthcare benefits to overcome challenges with key social determinants of health in MSK like access, income, race and ethnicity, and health literacy.
---
Ryan Sharkey is a staff physical therapist at Hinge Health. To learn more about how social determinants of health impact MSK care and how to overcome these barriers, download Hinge Health white paper.
Share this post: