The Rewards of NEEBC Mentoring Program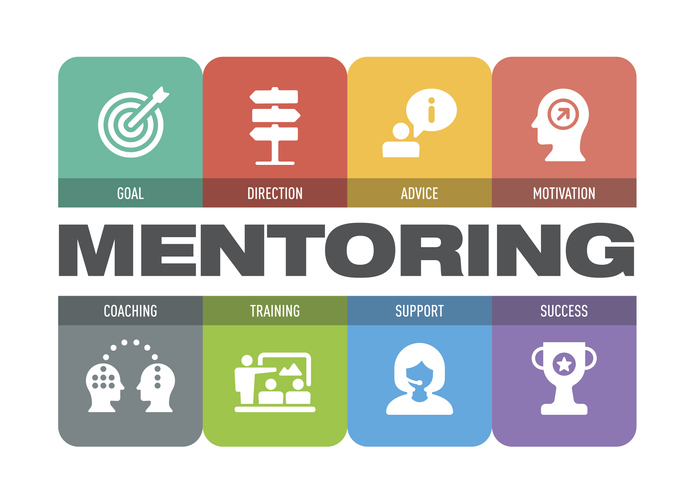 One of the tenets of NEEBC's mission is to encourage the next generation of employee benefits professionals, in part, through mentoring.  Each year, seasoned NEEBC community members mentor a new class of emerging benefits professionals in both group and, as of 2022, one-on-one settings.  The goal of the NEEBC Mentoring Program is for HR professionals to share their expertise in various areas of career development so our mentees can build a framework for their own development and growth.  We foster a networking and collaborative environment and invite subject matter experts of chosen topics to discuss possible solutions to current challenging HR issues. Our mentors feel great satisfaction giving back to a field they love and often learn a few things as well.
Reflections from a Mentor and a Group Leader
December marked our last session of NEEBC's 2022 Mentoring Program, and diving into January, National Mentoring Month, it is a great time to pause and reflect.  I have been fortunate to benefit from wonderful mentors over my career who helped me get to where I am today.  Through NEEBC membership and participation, I have grown my network and become a NEEBC Board member.  So, when the opportunity presented itself to help resurrect our mentoring program, which was suspended for one year during COVID, and give back to this field, I jumped at the opportunity!  I also LOVE to talk about employee benefits and learn from the mentees as well. 
The 2022 class was comprised of early-in-career professionals from employer groups, brokers, vendors, and consultants from a wide range of industries.  We did SWOT analysis exercises and facilitated discussions on topics of the mentees choosing, ranging from an Overview of Employee Benefits, including Roles, Skills, and Career Planning, Public Speaking, Learning to Thrive at Work, and Leadership. 
While planning with fellow committee members – Nancy Lazgin, Michael Clark and led by Sasha Korman – we decided to offer an element of one-on-one mentoring as an optional opportunity.  We reached out to our networks (thanks again to past mentorships and NEEBC colleagues!) to secure the mentors.  When onboarding program members, we asked if they also wanted to take part in one-on-one mentoring. We had seven mentee and mentor pairs from a wide background of industries. 
I was fortunate to mentor a wonderful early-in-career benefits professional and took great pride in being able to help shape their future in employee benefits and see them excel.  As another mentor shared, "As a mentor, I learned from my mentee new ways of thinking and approaching challenges." Mentoring is a two-way street, creating benefits and opportunities for both.
Reflections from Mentees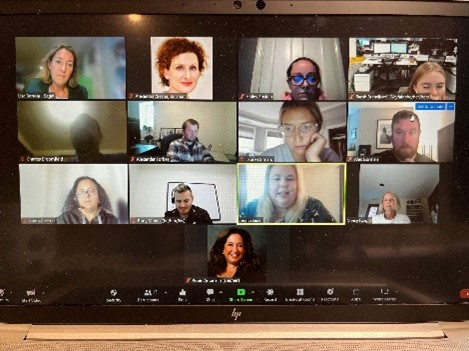 At our last session in December and through outreach, we asked our mentees to reflect on their participation, and here is what they had to say:
"The group mentoring program has been a very valuable experience. I find it fascinating to learn from people in the same industry, but who have vastly different roles. It is interesting to learn new things from people and to feed ideas off one another. It has been great for networking, and I hope to continue my relationship with the members of the mentoring program."
"My experience with my one-on-one NEEBC mentor has been one of the best experiences in 2022. I value the relationship I have with my mentor and have learned a lot from her. She has been a person I can confide in and someone I trust. We have in-depth conversations and an open dialogue, which makes me motivated and excited to be in this industry. I am thrilled to have a woman in this industry as my mentor, who wants to see me succeed. She is admirable and smart. I am grateful I met her through this program."
"I appreciate hearing as a vendor partner what clients/employers go through."
"I like to hear what other companies are facing and how they approach challenges."
As we begin planning for the 2023 class of mentees, these comments become foundational for ensuring good, qualified HR/Benefit professionals who care about their customers and/or employees and pay it forward by contributing to NEEBC!  To learn more about the NEEBC Mentoring Program, click here.  To become a NEEBC mentor, email Alexandra (Sasha) Korman, [email protected].
---
Jennifer Aylwin, Associate Director, Benefits, Vertex Pharmaceuticals
Share this post: