The "Love Your Heart" Guide for American Heart Month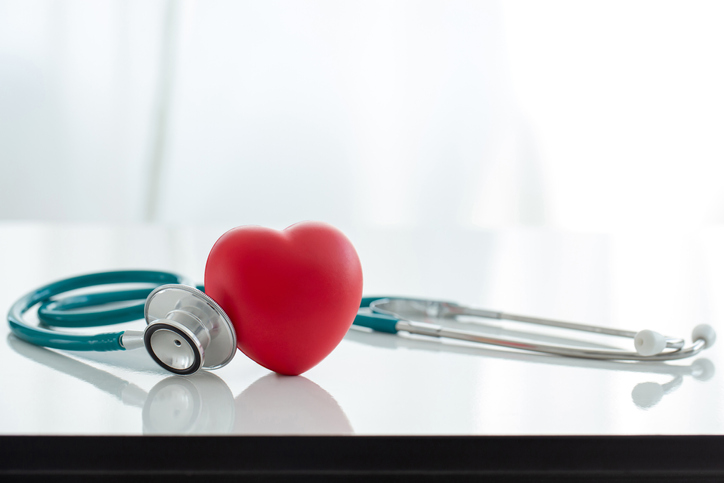 February is American Heart Month.  To mark this important event, Hello Heart is pleased to provide benefits leaders with this guide to help encourage your members to "Love Your Heart," and promote health and wellness throughout the year. Here's what's included: 
The basics of high blood pressure and high cholesterol
Why addressing these conditions is so critical
A brief history of American Heart Month
10 simple yet powerful heart healthy-tips for your employees  
10 great ways to mark American Heart Month in your organization 
The Basics of High Blood Pressure 
Blood pressure is the pressure of blood that pushes against the walls of the arteries, which in turn carry blood from the heart throughout the body. High blood pressure puts individuals at risk for heart disease and stroke, which are leading causes of death in the United States, according to the Centers for Disease Control and Prevention (CDC). According to guidelines published by the American Heart Association (AHA) and the American College of Cardiology (ACC), high blood pressure is said to exist when: 
blood pressure in the arteries when the heart beats (called "systolic blood pressure") is higher than 130 mmHg*.
blood pressure in the arteries when the heart is at rest (called "diastolic blood pressure") is higher than 80 mmHg. 
* Blood pressure is measured in units of millimeters of mercury (mmHg). 
High blood pressure often develops slowly and gradually over time. In fact, many people who have high blood pressure do not even know they have it! For this reason, high blood pressure has been dubbed "the silent killer." 
Link Between High Blood Pressure and Cholesterol
High blood pressure and high cholesterol (hyperlipidemia) are the most prevalent risk factors for heart disease, and affect 68% of U.S. adults.1 There is also high overlap between them: 63% of people with high blood pressure also have high cholesterol.
What's more — and similar to high blood pressure — high cholesterol does not present any symptoms, and the only way for individuals to know if their levels are safe or unsafe is through a blood test. Research has found that 66% of people who've had acute ischemic strokes were unaware that they had high cholesterol.  
Brief History of American Heart Month 
American Heart Month was established in 1963 in order to raise awareness of the importance of a healthy heart and to encourage healthy habits that help reduce the risk of stroke and heart disease. 
In his remarks proclaiming February 1964 as the first American Heart Month, President Lyndon B. Johnson urged "the people of the United States to give heed to the nationwide problem of the heart and blood-vessel diseases, and to support the programs required to bring about its solution." 
The American College of Cardiology also notes American Heart Month is an important opportunity for healthcare professionals to share best practices, align measurements, advance implementation strategies, and provide leadership that focuses on the burden of cardiovascular disease. 
Heart-Healthy Tips for Your Members 
There are many simple and easy, yet powerful things that almost everyone can do in their daily lives to boost their heart health. Below, we provide 10 tips that you can share with your members this February. The advice has been curated from multiple credible sources including the National Heart, Lung, and Blood Institute (NHLBI); the AHA; the Heart and Stroke Foundation; and the American Medical Association.
Get a daily dose of physical activity, such as a brisk, 30-minute walk. If that is too ambitious right now, then start with 10 minutes and increase this by 2-5 minutes per week. For some added motivation, commit to a walking schedule with a friend or family member, even if you can't walk together.  
‍
Add more laughter to your life! Research has found that laughing can lower stress hormones, decrease inflammation in your arteries, and raise your levels of high-density lipoprotein (a.k.a. "good cholesterol"). 
‍
Add some strength training to your daily routine. Start small and simple. For example, lift a 2-pound hardcover book a few times each day. Gradually move on to heavier items. Eventually, you can purchase some inexpensive weights, or head to the gym. 
‍
Try to cook meals that are low in sodium and unhealthy fats. Try to reach or stay at a healthy weight by moving more and having snacks like fruits and veggies ready to grab when hunger hits. Meal planning in advance can be tremendously helpful (and as a bonus this can help manage and control your grocery budget, too!).
‍
Don't smoke, vape, or use tobacco or nicotine products — and avoid secondhand smoke or vapor.
‍
Set up an online support group with friends far and wide to encourage each other in your goals to manage your weight, eat healthier, quit smoking, and/or exercise in a medically approved manner. 
‍
Get more sleep! Not getting enough sleep on a regular basis is linked to an increased risk of high blood pressure, stroke, and heart disease. 
‍
Learn to identify the things that are causing you stress so you can deal with them effectively. Practices that could help include yoga, meditation, stretching, relaxation exercises, and deep breathing.
‍
Try to limit your alcohol consumption. Drinking too much alcohol can raise blood pressure to unhealthy levels. Having more than three drinks in one sitting temporarily raises blood pressure.
‍
Make that doctor's appointment that you've been putting off! Regular visits to your doctor can help keep your blood pressure under control. And be sure to take your medication as prescribed. 
‍
10 Great Ways to Mark American Heart Month in Your Organization
Here are some suggestions to help you mark American Health Month in your organization. Keep in mind that in addition to promoting better health and wellness across the workforce, this effort is also a smart strategy as heart disease is perennially one of the top drivers of employer health care costs.   
Encourage your workforce to participate in the AHA's and NHLBI's "National Red Wear Day" by wearing red on the first Friday in February. Use the social media kit in Hello Heart's Heart Health Hub (more information below) which includes images and templates to help spread the word.
‍
Challenge your organization to participate in a "steps" contest. Use activity trackers to see which team takes the most steps.
‍
Ask healthcare providers to give a presentation to your organization (in-person or online) about ways to boost heart health and prevent heart disease.  
‍
Sponsor an American Red Cross Cardio-Pulmonary Resuscitation (CPR) training session to show your support for reducing heart disease-related deaths.
‍
Invite employees to share their favorite healthy recipes. As a bonus, this could pave the way for a healthy and delicious potluck!
‍
Encourage employees to take short breaks to stretch and walk — even if it is just taking the stairs instead of the elevator. You can also organize an optional twice daily 10-minute team walk around your corporate campus or neighborhood.  
‍
Create a company team for local charity runs. Be sure to share event photos on internal and external communications channels. 
‍
Make items like fruit, nuts, and whole grains readily available in the office.   
‍
Host a hydration contest by challenging employees to drink at least 8 glasses of water a day for 30 days. There are also many free apps they can download on their smartphone that will remind them throughout the day to re-hydrate. Water makes up 73% of the brain and heart, so no other liquid is better at controlling blood pressure!

2


‍
Leverage the tools and resources on Hello Heart's Heart Health Hub to engage your workforce around their heart health (more information below). 
Explore Hello Heart's Heart Health Hub 
Hello Heart's Heart Health Hub is our exclusive online portal for benefits and other human resource leaders. It features educational and awareness content about heart and workplace health. It also offers ideas for activities related to American Heart Month and Go Red for Women. 
Explore Hello Heart's Heart Health Hub resources here.
Hello Heart does not provide medical advice. You should always consult with your doctor about your individual care.
1. The top health conditions that increase risk for heart disease are high blood pressure, high low-density lipoprotein (LDL) cholesterol, diabetes, and obesity. (Source: Know Your Risk for Heart Disease. CDC Web site. https://www.cdc.gov/heartdisease/risk_factors.htm. Published December 9, 2019. Accessed [DATE].) Top prevalence based on 2017-2020 data from the CDC's National Health and Nutrition Examination Survey. CDC Web site. https://wwwn.cdc.gov/Nchs/Nhanes/. Accessed August 22, 2022.
2. Mitchell, H. H., T. S. Hamilton, F. R. Steggerda, and H. W. Bean. "The Chemical Composition of the Adult Human Body and its Bearing on the Biochemistry of Growth." Journal of Biological Chemistry, vol. 158, 1945, p. 625–637.
‍
Share this post: