Improving Access to Mental Health Care – The 4 Cs for Employers to Consider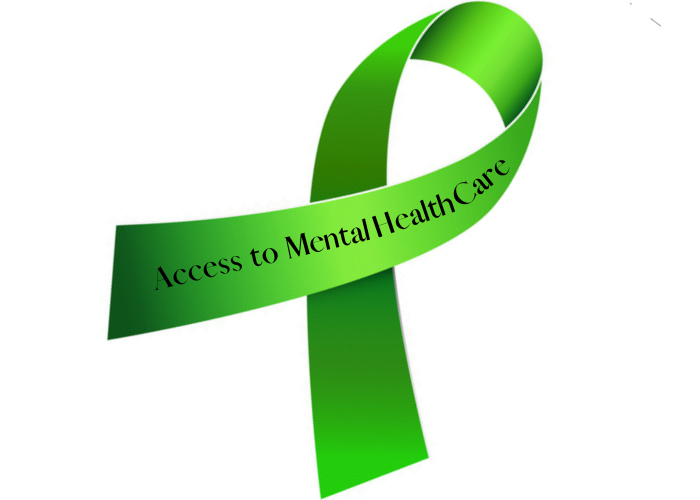 As we head into May, National Mental Health Awareness Month, it is important to acknowledge the gains made to reduce mental health stigma in the workplace. When I started in the employee assistance field over 16 years ago, many organizations were reluctant to speak openly about mental health beyond the concepts of "stress" and "resilience." Now, campaigns such as Just Five, StigmaFree and Mental Health First Aid are common in workplace settings (2,4). Organizational leaders, managers and employees are speaking openly about their own mental health challenges, reducing traditional taboos. These are important steps in the effort to place mental health awareness on the same level as other physical health needs.
Yet, stigma is not the only barrier to mental health.  Access to care is a hurdle many people struggle to overcome. Once an individual acknowledges the need to address their own mental health concerns, they face challenges of finding and connecting to appropriate care (6).
The Challenges of Access to Care
The challenges of access to quality mental health care are as complex as mental health itself. There are structural challenges, such as health insurance plans with high deductibles and/ or high co-payments. These plan designs often make it financially difficult or impossible for employees to access mental healthcare (10). Additionally, there are plans with "ghost networks," i.e., poorly maintained lists of providers who are no longer in practice or who are now deceased (7).
Then there are systemic challenges, such as a national shortage of mental health providers. This shortage has coincided with a global mental health crisis triggered by the pandemic, natural disasters, political turmoil, and community violence. As a result, rates of depression, anxiety and trauma have increased significantly over the past three years (8, 9).
Lastly, there are challenges on the individual level. Like all health care solutions, mental health care is not a one-size-fits-all. Access to mental health care not only speaks to provider availability, but also the availability of quality care appropriate for one's unique needs, when and where one needs it. Too often, when individuals reach out for help, they do not know what type of help they need. If they are fortunate enough to know the type of support they need, it may not be available for weeks or months. This often leads to one or more of the following three scenarios: they give up trying to get care, their symptoms worsen, or they end up at the wrong level of care (6).  Unfortunately, this can be true for individuals whose symptoms are considered "routine" by mental health professionals.
Improving Access to Mental Health Care: The Four Cs
Employers can reduce barriers and improve access to quality mental health care by evaluating their benefits along the Four Cs: Comprehensive Care, Convenience, Cost, and Cultural Competence.
Comprehensive Care
The most effective approach is to provide a continuum of mental health services to meet individuals where they are. Not everyone needs or is ready to engage with a counselor. Likewise, not everyone who needs mental health treatment can be adequately served by counseling alone. Offering care at multiple levels ensures that employes can access care that is right for them.
A comprehensive continuum of mental health care includes the following foundational components:
Preventive or "sub-clinical" services: Access to free mental health screenings, coaching, books, digital tools and learning, and practical support for home, work, and family. These services play two roles.  First, they help employees mitigate the impacts of stress and build resilience in the face of adversity. Second, they provide education and can be useful additions to other types of mental health care.
Routine Care: Routine care includes outpatient psychotherapy and/or psychiatry that is commonly associated with mental health care. A comprehensive network of mental health providers is required to serve a variety of needs without long wait times.
Urgent Care: Access to quality, appropriate care will be improved when mental health benefits include an urgent care solution. Urgent care includes the ability to address an immediate mental health need without having to contact 9-1-1 or a local emergency department. For example, an employee may be experiencing a panic attack or may finally be ready to engage in an alcohol detoxification program. This employee needs immediate support, but does not require expensive and time-consuming emergency care. Last year, KGA counselors spoke with 270 employees in crisis and were able to divert 97% of them to non-emergency care. During these conversations, KGA counselors assess individuals' needs and make appropriate referrals to across the mental/behavioral health continuum, including specialized substance use, intensive outpatient, or partial hospital programs. Access to such urgent care can save employees significant time, money and distress.

Convenience
Offer a top-tier Employee Assistance Program that provides immediate access to licensed counselors who can evaluate an employee's specific needs and help them navigate their options. (Bonus: Top-tier EAPs also address the other three Cs.)  For a list of top-tier providers, visit the National Behavioral Consortium.
Offer onsite or dedicated counseling services: Providing dedicated time for employees to meet with a counselor, either onsite or virtually, demonstrates an organization's commitment to mental health care and reduces barriers to access. The counselor's time is only for your employees, so there is no need to compete with the general population for appointments. Strong promotion of these dedicated counseling services is key to their success.
Confirm telehealth payment parity: The pandemic provided plenty of evidence that, for most people telehealth, is as effective as in-person care (1, 5). Its convenience significantly reduces barriers to accessing care for thousands of Americans. However, the national emergency declaration for COVID-19 will end on May 11, 2023, and so will the federal requirement to reimburse telehealth equally to in-person care (also known as "payment parity"). This means that, in some states, it will be legal to reimburse providers at a lower rate for telehealth visits than in person visits, thereby creating an economic disincentive for providers to offer telehealth (3). Simply stated, without payment parity, telehealth will cease to be a convenient, accessible source for mental health care. Check your state's post-pandemic plans. If payment parity is not required by law, talk directly with your mental health insurance plan about payment parity for telehealth.

Cost
As mentioned earlier, health insurance plans with high deductibles and high co-payments often create barriers to employees seeking routine mental health treatment. Rarely can an employee reach a high deductible by meeting weekly with a therapist or monthly with a psychiatrist (10). Consequently, this care becomes a direct out-of-pocket expense for employees, an expense that many employees simply cannot afford. Employers can remove this barrier by eliminating co-payments or waiving the deductible for outpatient mental health treatment. Alternatively, or additionally, employers can also add additional no-cost counseling sessions to their Employee Assistance Program benefit.

Cultural Competence
For mental healthcare to be accessible and effective, individuals need to feel safe and seen. It is important that employees who are BIPOC, LGBTQ+ and/or living with disabilities can find mental health providers with the lived experience, education, and professional expertise to address their specific needs. Without that trust, many of these employees will not access the benefits provided. Ask your Employee Assistance Program and mental health insurer about diversity and cultural competencies within their networks. Confirm that your employees can search for providers in their network by race, gender, ethnicity, languages spoken, gender identity, etc. 
Access to quality mental health care is a persistent challenge that many employees and their families face. However, the concrete steps described can help employers significantly reduce the barriers and help ensure employees have access to the care they need and deserve.
---
Kristin Matthews, LICSW, CEAP, Chief Clinical Officer, KGA, Inc., [email protected]
References:
Augenstein, J. & Marks Smith, J. (March 24, 2023). Executive Summary: Tracking Telehealth Changes State-by-State in Response to COVID-19. Manatt.
Coe, E., Cordina, J., Enomoto, K., & Seshan, N. (July 2021). "Overcoming stigma: Three Strategies toward better mental health in the workplace." McKinsey Quarterly.
Cubanski, J., Kates, J., Tolbert, J., Guth, M., Pollitz, K & Freed, M. (January 31, 2023). "What Happens When COVID-19 Emergency Declarations End? Implications for Coverage, Costs, and Access." Kaiser Family Foundation.
Freyer, F. (January 1, 2023). The state's "front door" to behavioral health care set to open up as demand for services soars. The Boston Globe.
Lovett, L. (January 31, 2023). "Senators Call Out Aetna, Anthem, BCBS, Humana, United Healthcare for Mental Health 'Ghost Networks'." Behavioral Health Business.
Terlizzi EP, Schiller JS. Mental health treatment among adults aged 18–44: United States, 2019–2021. NCHS DataBrief, no 444. Hyattsville, MD: National Center for Health Statistics. 2022.
Weiner, S. (August 9, 2022). "A growing psychiatrist shortage and an enormous demand for mental health services." Association of American Medical Colleges.
Wharam, et al. (June 2020). "Effect of High-Deductible Insurance on Health Care Use in Bipolar Disorder." American Journal of Managed Care. 2020;26(6):248-255.
Share this post: