Evaluating and Strengthening Your Employee Health Benefits Through a DE&I Lens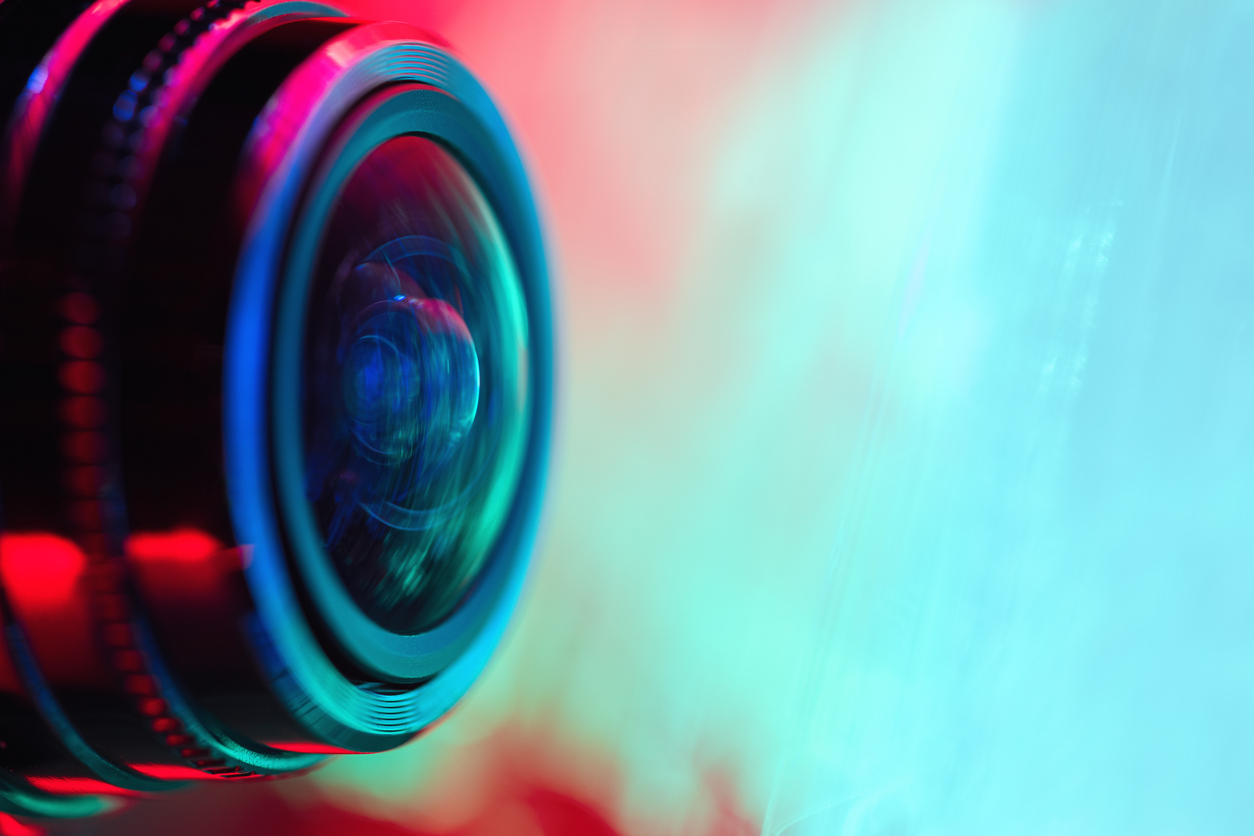 Employee health benefits are a key area where employers need to focus their DE&I efforts. With three-quarters of employers (76%) ranking health benefits as their top priority to support their workforce1, there will need to be an increased focus on diversity, equity and inclusion (DE&I) to ensure benefits offerings meet all employees' needs – especially the under-served.
Why DE&I matters in healthcare benefits
Employees from marginalized communities often face unique health challenges and barriers to healthcare access, which have high long-term costs for employers in terms of medical and disability claims and worker productivity. Deloitte estimated health inequities related to race, socioeconomic status, and sex/gender account for $320 billion annual health care costs2. By tailoring health benefits to under-served populations, companies can bridge the healthcare gap, promote equitable health outcomes for all and help reduce rising healthcare costs.

Designing your health benefits strategy around people and equity can result in increased utilization of healthcare resources, as employees are more likely to seek care when they feel that their specific needs are understood and accommodated. Simply finding providers who offer services in multiple languages can make a massive difference in patient care. For example, those whose first language is not English are less likely than English speakers to have a usual source of medical care. They also receive fewer preventive services and are less likely to adhere to medication prescriptions3.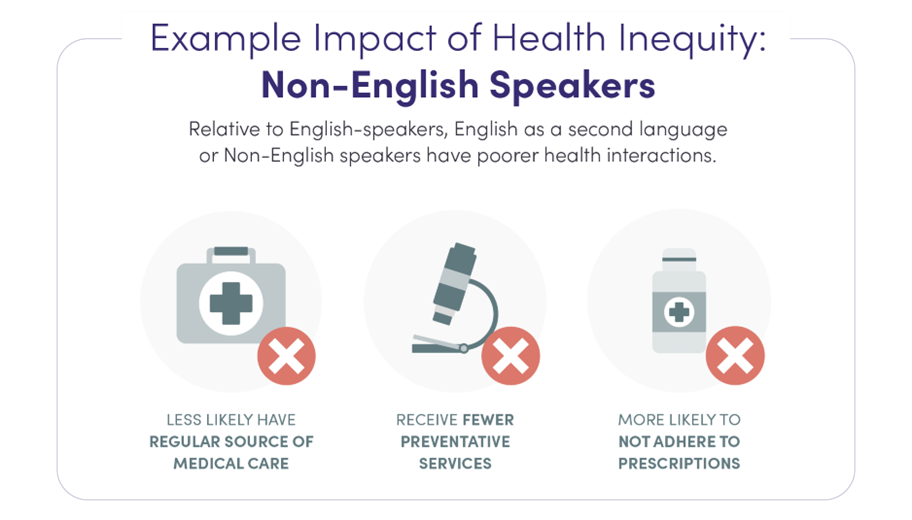 By including health benefit providers that are committed to DE&I as part of your benefits strategy you can improve employee health and productivity while strengthening the overall health and resilience of your organization. Cultivating an environment where all employees have access to the care they need is employers' responsibility and aninvestment in collective employee wellbeing and future business success.
How to Consider DE&I and Belonging
A commitment to DEI is important to employees, and 94% of employers report their companies have advanced DE&I programs in their organizations4. Despite widespread commitment, most DE&I programs today focus on pay equity and employee diversity. There is a gap of addressing DE&I in the health benefits space, but interest is growing: 80% of employers considered DE&I a top priority in their health and wellbeing strategy for the next three years, up from less than 50% in the prior three years5.  Employers who commit to addressing DE&I in this area will have a more positive impact on employee health and will help drive lower healthcare costs in the long term.
Addressing DE&I in healthcare requires a long-term commitment and comprehensive plan. Incorporating DE&I into your benefit strategy needs to be more than "Let's add a benefit for women". The section below will walk you through how to evaluate health benefits through a DE&I lens and keep your organization on track.

Evaluating health benefits through a DE&I lens
Benefits managers can break down DE&I in health benefits into six core areas:
Access: Consider if the health benefit is accessible and affordable for all employee populations.
Engagement: Benefit managers should question if the benefit equitably engages all populations and addresses diverse needs.
Outcomes: Question whether this health benefit is driving improved health outcomes for all. This is often overlooked when evaluating benefits but it is critical to understand it for the health benefit to drive meaningful impact for all employees.
Plan design inclusivity: Review your benefit program eligibility, coverage levels and exclusions to determine where certain populations may be disproportionately impacted.
Employee preferences: Use employee-listening tactics such as surveys to better understand the needs of your population and how needs vary among populations.
Shared DE&I commitment: Evaluate if the health benefit provider is also committed to DE&I.
Checklist for DE&I Benefits Evaluation
Below is a checklist of sample questions to ask your current and prospective benefits providers:
Access
Is your product or service accessible to everyone? In what specific ways do you reach all the populations that your organization employs? Is it something that everyone can access (e.g., telehealth) or is it limited to certain employees?
Are your services, materials and communications available in multiple languages and accessible formats to accommodate employees with different language proficiencies and with disabilities?
How do you address potential disparities in access to care, particularly for historically under-served populations such as racial and ethnic minorities, LGBTQ+ individuals and persons with disabilities?
How do you account for social determinants of health?
Engagement
What are your engagement rates? Do they vary by population? How do you customize your offerings to meet individual healthcare needs?
Will your employees interact with people from diverse backgrounds and have the opportunity to request providers with certain demographics?
Can you provide examples of how your organization has tailored its benefits offerings to meet the unique needs of diverse populations?
Outcomes
Are your products or services personalized to individual needs? Do you see consistent outcomes across populations?
Can you provide data or case studies demonstrating your organization's success in promoting health equity and reducing disparities in access to care and health outcomes?
Plan Design Inclusivity
How does your plan design ensure inclusivity across different demographics, including race, gender, disability status and age?
Does your plan consider mental health benefits on par with physical health? How is this reflected in the plan's structure?
How is preventative care incorporated into your plan design to ensure early detection and management of health conditions across various population groups?
Can employees opt for family coverage or coverage for dependents based on their specific needs and preferences?
Employee Preferences
Do you provide options to tailor plans based on individual employee needs and preferences?
How do you gather feedback from our employees? Do you incorporate that feedback into your product or service design?
How does your organization handle the needs and preferences of employees who work remotely or in different geographic regions?
The Provider's DE&I Commitment
What ongoing education and training do you provide to your staff to ensure they remain current on DE&I best practices and the evolving needs of diverse populations?
How do you measure and evaluate your organization's success in promoting DE&I through your health benefit offerings, and are you committed to continuous improvement in this area?
Focusing on DE&I has led to strong outcomes for employers. One such client, a biopharma company, has been deliberate in focusing on employee representation in its benefits portfolio and individual vendor selection. With its benefits approach, it's seeing significant health improvement for 83% of its engaged population, with results consistent across gender, age, condition, role, geographic location, and body type.
---
Braden Sweet, Chief Marketing Officer, Goodpath
Contact at [email protected] or https://www.linkedin.com/in/braden-sweet/
Taylor Rust, Director - DEI, Integrated & Global Solutions, WTW
Contact at [email protected] or https://www.linkedin.com/in/rusttaylor/
Sources
1 "2023 Benefits Trends Survey." WTW, 21 Jun. 2023, https://www.wtwco.com/en-us/insights/2023/02/2023-benefits-trends-survey
2 Bhatt, Dr. Jay, et al. "US Health Care Can't Afford Health Inequities." Deloitte Insights, 20 Feb. 2023, www2.deloitte.com/us/en/insights/industry/health-care/economic-cost-of-health-disparities.html
3 "Survey Analysis: Companies Are Committing to DE&I Initiatives, but More Work Is Needed to Increase Accountability and Action." JUST Capital, justcapital.com/reports/companies-are-committing-to-diversity-equity-and-inclusion-but-need-to-increase-accountability-and-action/. Accessed 5 June 2023
4 National Academies of Sciences, Engineering, and Medicine; Health and Medicine Division; Board on Health Care Services; Committee on Health Care Utilization and Adults with Disabilities. Health-Care Utilization as a Proxy in Disability Determination. Washington (DC): National Academies Press (US); 2018 Mar 1. 2, Factors That Affect Health-Care Utilization. Available from: https://www.ncbi.nlm.nih.gov/books/NBK500097/
5 "2022 Best Practices in Health Care Survey." WTW, 15 Sep. 2022, https://www.wtwco.com/en-us/insights/2023/01/2022-best-practices-in-healthcare-survey
Share this post: