Promoting Company Culture Through Internal Communications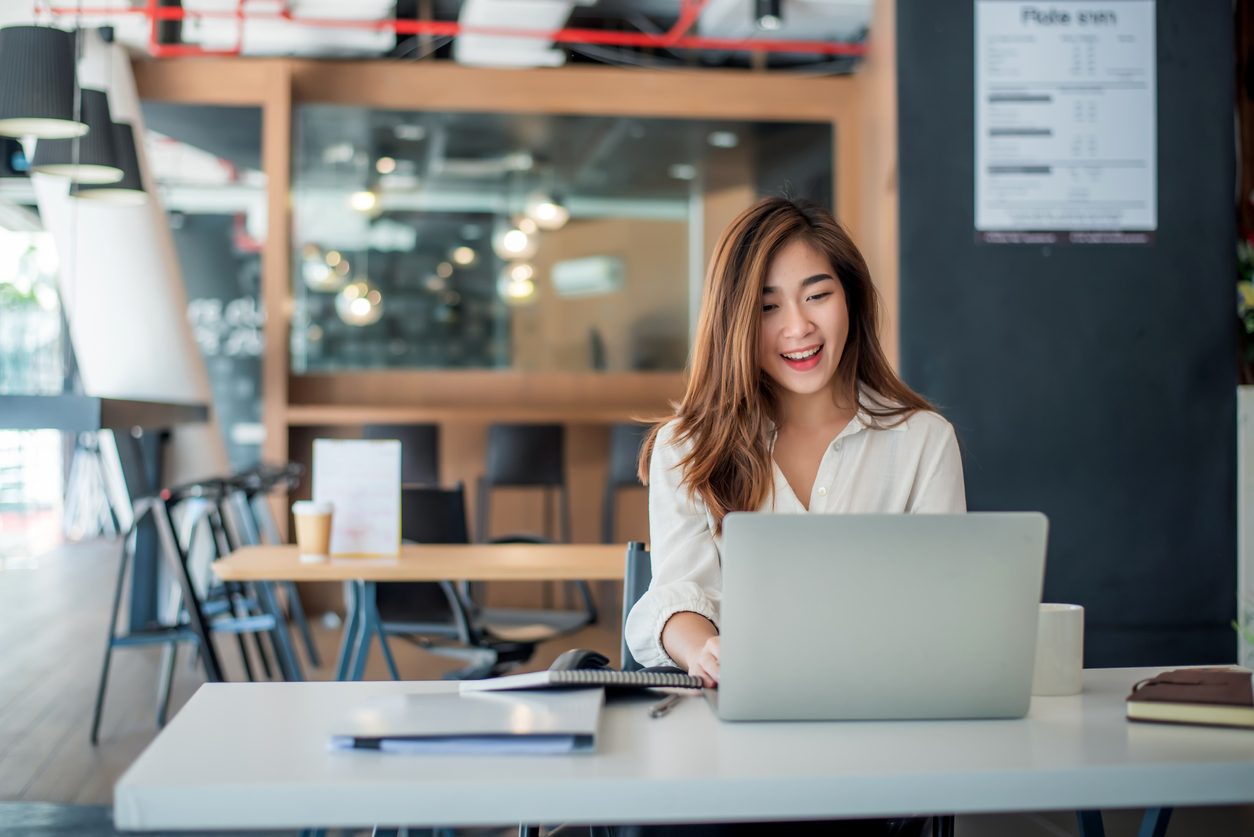 Many companies have come to realize that creating an inclusive and inviting organizational culture isn't just the responsible thing to do — it also has a direct impact on the business bottom line. 
That's because diverse and inclusive workplaces can help companies recruit1 and retain high-quality talent in this ultra-competitive market, create happier and more productive employees, achieve higher revenues and increase innovation2. 
Fostering a positive company culture isn't always the easiest task, but effective internal communications are the best first step in achieving this essential goal. 
There's a potent amount of organizational potential in building a workplace (be it remote3, in-person or hybrid) with inclusive values and diverse perspectives. 
Internal Communications & Employee Retention 
Effective internal communications have a significant impact on employee retention. In fact, businesses with successful internal communications are 50%4 more likely to have lower employee turnover. 
On top of that, 47% of people who are actively looking for new positions say their current company culture is the reason why they're leaving. 
Needless to say, in the era of "The Great Resignation5," every little bit counts to help reduce employee turnover and keep your most valuable assets — your employees — informed and engaged. 
With that in mind, here are six internal communications best practices that can help you promote a strong company culture. 
1. Encourage collaboration and socialization with messaging
Whether in-person or remote, employees spend a massive portion of their lives at work. Instead of fostering feelings of isolation, an inclusive organizational culture provides "pro-people" opportunities for collaboration, team building and social engagement with coworkers. 
Instant messaging tools and channels are a great way to create a collaborative experience between employees and help to connect teams and departments across borders. 
Whether it's Slack, Microsoft Teams, Google Hangouts or another messaging platform, ensure there are plenty of chances for "virtual watercooler" moments between employees.


2. Create a direct line of communication between employees and leaders 
Top-down communication is officially a thing of the past. To create an inclusive and uplifting company culture, leaders need to become active listeners, openly share their thoughts, and receive questions, concerns and feedback on a regular basis. 
A robust internal communication strategy can bridge the gap between leadership and employees. Instilling trust between senior managers and employees is crucial to job satisfaction and can be cultivated with consistent, clear two-way communication. 
So which communication channels are most effective for this goal? Executive updates, frequent announcements, timely responses, direct messages to employees at every level and an "open-door" policy at all times.


3. Strike the right balance between professional and casual 
The tone of your internal communications plays a huge role in how they're received. In fact, even injecting a bit of humor can help cultivate a more engaging company culture. 
That said, it's important to strike the right balance between a "corporate" tone of voice and a "casual" tone of voice. Being too rigid can send the message that you're unapproachable but being too casual can sound flippant or unprofessional. Here are a few important things to consider:
Understand the difference between your corporate brand and your internal brand and communicate to your audience accordingly
Research and speak to your employee's preferred style
Be consistent and credible with your communications
Don't be afraid to use humor, when appropriate! 
Know when it's important to keep it professional (crisis communications, etc.)

4. Provide continuous opportunities for employee feedback 
It's a simple concept, but don't underestimate the power of listening. 
In fact, according to a survey by Salesforce, employees who feel heard are 4.66 times more likely to feel motivated and ready to perform their best work. 
The more your internal communications strategy facilitates a two-way dialogue with your employees, the stronger your corporate culture will be. 
Here are a few effective strategies: 
Create clear "one-on-one" windows where employees and senior managers can meet to give and receive constructive feedback. 
Collect confidential feedback on a regular basis, with an open-door policy in place for workers to provide input at any time. Continuously communicate this process to employees. 
Regularly deploy surveys and polls to capture employee's opinions about a variety of issues, with plenty of areas for open-ended questions and feedback. 
Creating a judgment-free feedback zone is a crucial way to help employees feel comfortable, heard and included. These are all essential aspects of a positive company culture. 

5. Take advantage of technology
Technology. Where would any of us be without it? As is the case with most organizational goals, technology is a useful tool to get you across the finish line.  
In fact, more than 50%7 of high-performing organizations regularly invest in new tools to improve their internal communications. 
In the world of remote work, most communication is happening digitally, so it's important to research and demo internal communications solutions that are flexible, intuitive and easy-to-use. Mobile optimization, for one, is becoming increasingly essential, with 73%8 of employees stating that mobile-first communication is a top priority. 
How can you adapt your internal communications to shifting employee needs and varying levels of technological proficiency?
Understand and accommodate the communication preferences of a multigenerational workforce by doing your research 
Segment internal audiences into different channels based on department, role, communication preferences, interests, etc. 
Leverage the use of social media 
Keep your content relevant to the channel 
Create engaging internal communication campaigns 
Measure the impact of your employee communications, so you can learn where you're succeeding or where there is room for improvement and adapt accordingly 

6. Avoid information overload
Employee burnout is real, and information overload is a big part of it. Between Zoom fatigue and the ability to constantly "refresh" user content, it's easy to inhibit employee productivity by over-communicating or sending irrelevant information.  
In fact, 62%9 of the emails received by employees are deemed unimportant and only 13%10 of employees use their employee intranet on a daily basis. This is likely thanks to a lack of content personalization. 
Before you deploy that next blanket-statement, all-employee email, remember that you might be one step away from being ignored. 
Ask yourself, instead: Is this communication relevant? Is it timely? Is it appropriately tailored to the audience? 
An Inclusive Company Cultures Starts with Conversation 
Corporate culture and diversity aren't just a couple of checkboxes on this year's list of organizational goals. 
When a company creates plenty of opportunities for collaboration, clearly embraces and accepts different perspectives, and promotes employee well-being at all levels, that's when they truly "walk the talk." 
And it all starts with internal communications that can get the conversation started, keep employees engaged, and promote a company culture that resonates with current workers and potential candidates.  
---
1 https://ideal.com/workplace-diversity/
2 https://www.cpshr.us/resources/how-diversity-improves-organizational-performance 
3 https://blog.myspitfire.com/cultivating-inclusion-remote-work
4 https://blog.clearcompany.com/final-destination-organizational-transparency
5 https://www.pewresearch.org/short-reads/2022/03/09/majority-of-workers-who-quit-a-job-in-2021-cite-low-pay-no-opportunities-for-advancement-feeling-disrespected/
6 https://howstoday.medium.com/employees-who-feel-heard-are-4-6x-more-productive-f3746d5964ab
7https://www.ragan.com/11-ways-to-botch-your-companys-internal-communications-2/
8 https://www.ajg.com/employeeexperience/state-of-the-sector-2023/
9 https://hackernoon.com/4-reasons-why-email-is-obsolete-and-you-should-move-on-0v1k3tpu
10 https://medium.com/@GoRadialspark/community-cloud-for-employees-bringing-collaboration-to-your-organization-53f4cc241e03
---
Jessica Palazzo, President, Spitfire Communications LLC
860-651-7800
https://www.linkedin.com/in/jessicapalazzo/
Share this post: