Getting Your Money's Worth From an MSK Care Solution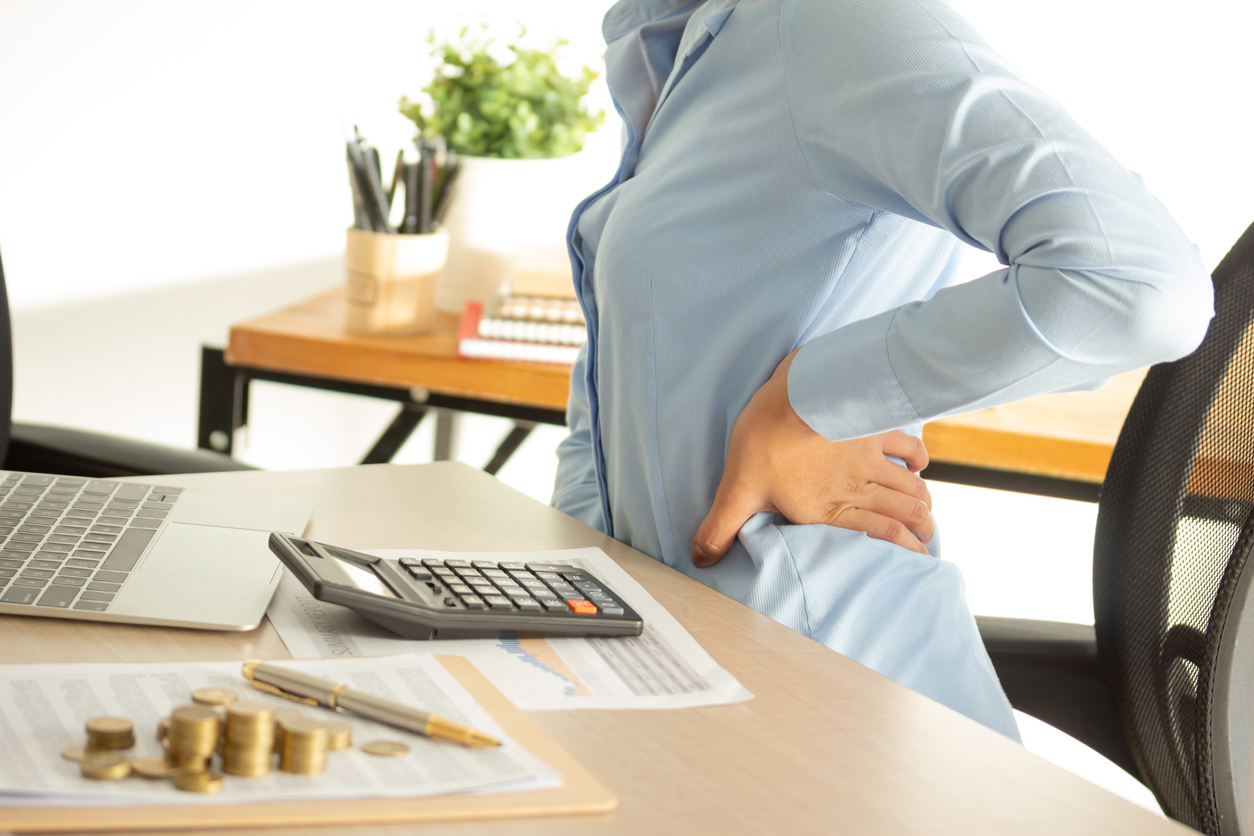 Every business leader is reaching for the same brass ring: ROI. You need benefits solutions that will move the needle with buy-in-worthy metrics that back up claims of success. And you need them now.
Health benefit costs per employee are projected to jump 5.4% in 2023 and continue to increase in the years ahead, notes Mercer. This is in sharp contrast with the prior decade, during which costs went up only 2.1% to 3.9% every year except 2021.[1]
With this in mind, strategic targeting of high claims contributors is essential to keeping overall healthcare costs in check.
There are some, like cancer, you can't really control. Musculoskeletal (MSK) conditions are one you can—if you have a care solution that has concrete proof to back up its promises, that is.
Traditional MSK Care Is Failing
A Hinge Health survey found that 50% of Americans in pain aren't completely satisfied with their current approach to managing it.[2] There are several reasons why.
Traditional MSK care is inconvenient, inequitable, and inaccessible to many. It lacks an accountability component and pain management tools, and ignores comorbidities and contributing factors like mental health that only perpetuate the cycle of pain.
It also tends to favor reactive, risky solutions, though physical therapy (PT) is considered the first-line treatment choice.
For example, opioids, which only mask pain, are given to newly diagnosed MSK patients more often than non-drug, rehabilitative treatments.[3] And costly surgeries—projected to only get more expensive—don't always work and can even be unnecessary.[4]
With this, MSK pain often goes insufficiently managed, persisting and progressing. Indeed, the number of new chronic pain cases is soaring.[5] The incidence of chronic pain is higher than that of high blood pressure, depression, and diabetes.[6] And more than half of chronic pain cases involve an MSK condition.[7]
The Financial Impact of MSK Conditions Is Undeniable     
Those in MSK pain miss an average of 10.3 days of work annually,[8] and employers are taking a $3,105/employee/year hit, on average, due to related productivity losses.[9]
That doesn't include the cost of treating those employees. According to a 2023 survey conducted by the Business Group on Health, 76% of employers say MSK conditions rank among their top three cost-driving conditions.
Over half of the overall spend on MSK care is attributed to surgical and other invasive procedures.[10]
All said, the costs accrued for MSK treatment and lost productivity in the United States ring in at $560B-$635B.[11]
Strategies For Lowering MSK Care Costs
To tackle this, benefits providers need a way to deliver MSK care that supports better health and financial outcomes:
The solution must be able to:
1) Break down barriers to care
A complete care team and hybrid approach, combining virtual and in-person exercise therapy, addresses some of the issues and inequities that discourage or prevent people from getting the care they need (e.g., schedule challenges, limited access to providers, etc.)
2) Cut the number of unnecessary surgeries performed
Solutions that effectively prevent and treat acute injuries and manage chronic pain can help people forgo the nearly 40% of surgeries for MSK pain that either lack clinical necessity or fail to yield improved outcomes.[12]
3) Address the needs of high-risk members
At least 1 in 10 people are at risk for high-cost MSK utilization over the next 12 months.[13] Just 5% of plan members drive 85% of total MSK care costs, so identifying and engaging them is essential.[14]
4) Encourage non-drug treatments
Prescription costs are growing at nearly twice the rate of overall health benefits costs, making the effective prevention and management of pain without drugs more important than ever.[15]
Dissecting an ROI Claim
The answer to this problem may seem like an inbox check away. No doubt you've been flooded with outreach from MSK care solutions promising claims reductions and substantial ROI.
And given the urgency of the issue at hand, the promises likely look good.
But many make claims based on anecdotes and promises, rather than research. Real, reliable MSK solution ROI is rooted in strong, independently validated evidence confirming its efficacy—full stop.
To make sure the MSK care solution you're considering has proven ROI that's projectable to your workforce, ask the following questions:
What was the study timeframe?
Was the data from an independent commercial claims database?
Was the study methodology third-party validated?
How many participants were in the study?
Are the population size, age range, and industry comparable to your workforce?
We take this seriously at Hinge Health.
The largest digital MSK claims study to date is our 2022 study on more than 8,000 health plan members across 136 employers and 46 industries.
Based on a methodology validated by an independent actuarial firm, the two-year medical claims analysis evaluated medical care costs and utilization for those who sought care for back, knee, shoulder, hip, or neck pain before and after program enrollment. Data was compared to that of a control group.
Our claims of 2.4 ROI for employers and an average reduction of $2,387 MSK in medical claims per participant (39% of which is due to lower surgery spend) stem from this research.
And this is aligned with previous studies of Hinge Health medical claims, showing the financial benefits of digital MSK care for the Medicare population and across multiple employers.
In other words, we won't make claims without proof to back them up. Whatever care programs you consider—MSK or otherwise—make sure they have it, too.
---
As Chief Marketing Officer, Deborah Conrad leads the Hinge Health brand into new and existing markets, and focuses on honing customer and partner experiences. She has more than three decades of marketing leadership experience, including extensive experience across technology, health care, and consumer products.https://www.hingehealth.com/
For a customer business case analysis, email us at [email protected].
---
Share this post: