Reports, White Papers, Resources
Building an Effective Benefits Communication Strategy for a Remote Workforce, Benefit Resource, Inc.
COVID-19 Returning to the Workplace in a New Reality, Gallagher
The COVID-19 Return to Workplace Pulse Survey, Gallagher
Urgent Care Options Infographic, AllWays Health Partners
---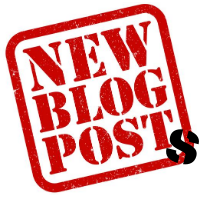 ---
 Due the COVID-19 outbreak, we have pivoted to virtual programming. We will continue to monitor the situation and keep you apprised of changes.
Legislation Corner  
1- The MA Department of Family and Medical Leave final draft regulation (458 CMR 2.00) (7/15/20)
2- The IRS Announced 2021 HSA Contribution Limits, HDHP Minimum Deductibles, HDHP Out-of-Pocket Maximums (5/21/20).
3- The IRS announced COVID-19-Related Temporary Relief for Participants of Section 125 Cafeteria Plans and High Deductible Health Plans (5/12/20).
4- On May 1, the US Department of Labor (the DOL) released new FAQs about COBRA model notices.